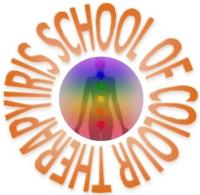 IRIS INTERNATIONAL SCHOOL OF COLOUR THERAPY is a UK registered and insured college established in 1992 by leading colour therapist, teacher and best-selling author, Suzy Chiazzari to provide professional training in Colour Therapy Healing and associated energy and light medicine. Suzy offers her expert guidance on all the courses with plenty of helpful comments and personal feedback. The college also offers after graduation support.
Learn how to give Colour and Chakra Readings using a free set of Colour Reading Cards that accompanies our CD and Workbook courses.
You can register on a 6 months or 1 year programme at any time via our website and study via email or CD or if you live in the UK by workbook.